Yesterday morning I decorated our chalkboard for the holidays:
and we made a southwestern pizza from a recipe found in Self magazine: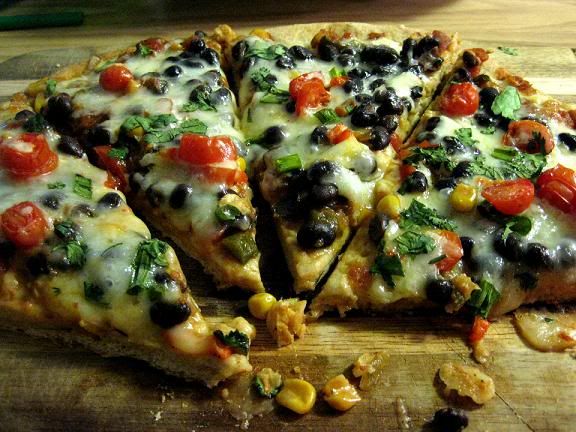 It was awesome! I was thinking it would turn out okay, but we loved it.
1 100% whole wheat pizza crust
1 cup prepared tomato salsa (we used some corn and poblano salsa and used more than 1 cup!)
1 1/4 cups mozzarella cheese (we used some good monterey jack instead)
1 1/3 cup black beans
1 small sweet red pepper
2 scallions
1/4 cup cilantro
(We had some cherry tomatoes left so we added those too)
Heat oven to 450 degrees. Top crust with salsa, cheese, beans, pepper and scallions. Bake 8 to 10 minutes. (We baked directly on rack.) Remove from oven and garnish with cilantro.
We put hot sauce on ours after taking it out of the oven. So gooooooood, quick and easy. pretty healthy too!