Saturday afternoon Meg and I volunteered at a local farm, Green Gate Farms.
Green Gate is one of the local farms where you can get a farmshare from in Austin. Meg and I have been considering signing up for a farmshare and splitting the goods each week. (If you're unfamiliar with farmshares, you pay and pick up a box from a farmer every week full of the current veggies/fruits/flowers/herbs that are ready at their farm).
You can actually sign up to volunteer for a couple hours on some farms and then get a discount on your weekly farmshare. Meg and I are interested in doing this in the future, so we thought we'd link up with a local farm and start volunteering some.
We helped de-clove garlics for growing, we planted some cloves to grow, and we helped set up a small irrigation system. We both don't know much about gardening and farming, so we're hoping to learn a lot through our volunteering. (I actually didn't know that a new garlic plant would grow if you stick a clove of garlic underground).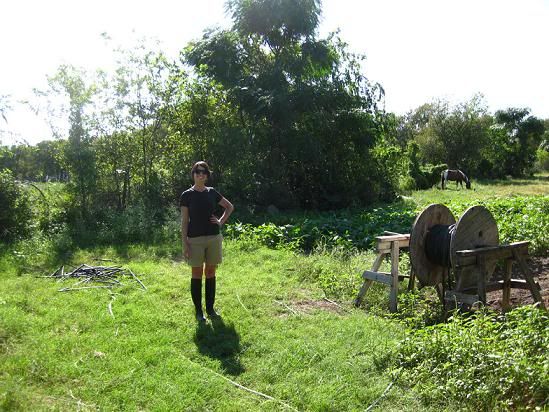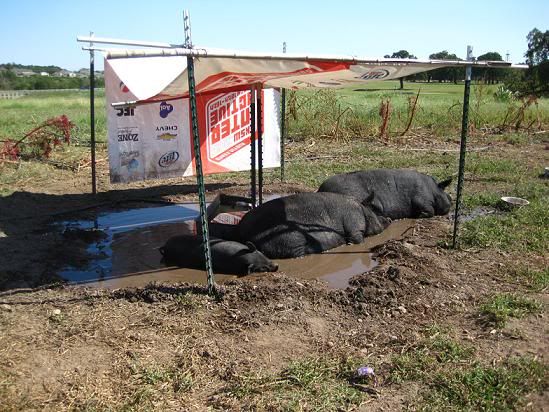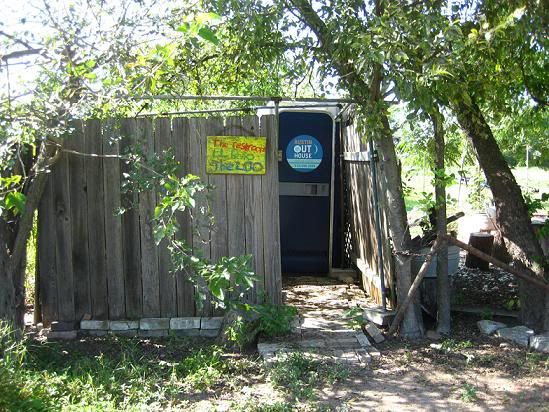 After volunteering, one of the farm owners loaded Meg and I up on zucchini, pattypan squash, hot peppers, garlic, okra and cucumbers.
That night Eric and I made whole wheat organic linguini with the sauteed zucchini, pattypan squash, garlic and onions. We used olive oil, parmesan cheese, fresh squeezed lemon juice and sea salt for the sauce. Delicious!
I've never had pattypan squash before. It's really good.
Look how cute the zucchini is! It's ribbed, so when it's sliced it has these adorable ridges: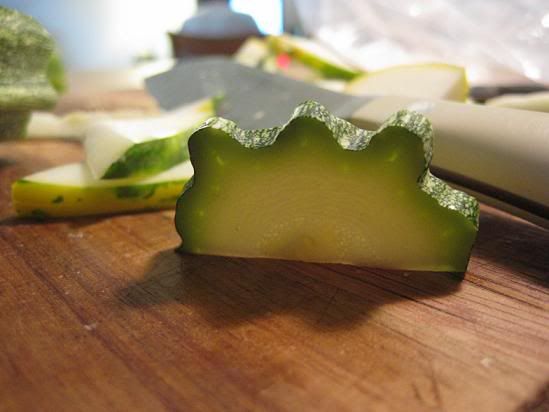 pattypan squash:
Today I sauteed some more of the squash and some spinach and made a sandwich on chia bread. (Newest love = Chia bread. So yummy)
Eric got me into putting dijon mustard on the outside of your bread (along with a little butter) before making pressed sandwiches (or grilled cheese).