Here are some highlights from my winter break:
homemade magnets for gifts: (thomas the train and spongebob were for my cousin who has little boys!)
The carnival ship had jokes from the cruise I took with my family last summer. Jokes included how often my dad frequented the ice cream machines and how annoying the everyday karaoke singers were.
The mock toothpaste for dinner magnet was given to my brother. A few years ago were home together in December and a tattoo show was on the tv (Miami Ink, probably.) An old woman came in with the "virgin mary grilled cheese". Remember that? (Revisit the picture
here
.) The woman saved the grilled cheese for god knows how many years and then brought it in to a famous tattoo shop and got the grilled cheese tattooed on her! It was hilarious and so ridiculous. (If you aren't familar,
toothpaste for dinner
is a funny cartoon. A friend turned me onto it my freshman year of college. there's often a new cartoon every day.)
sugar scrubs for gifts: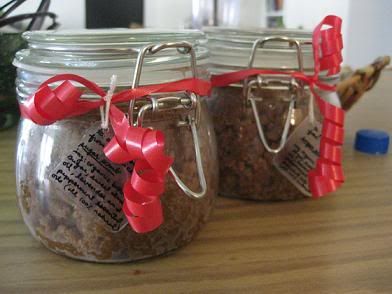 whoopie pies: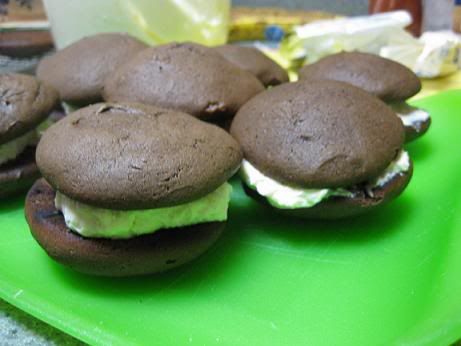 My family has made these for years with the help of my Aunt Barb. With the help of two four year olds running around and a slippery baking sheet, we managed to drop an entire sheet of unbaked cookies onto the floor. Face down, of course. The cutest part of baking the cookies with the little boys was letting them measure out flour. They would dump the full cup into the bowl and it would stay intact and they'd yell "a little cake!" everytime. cute.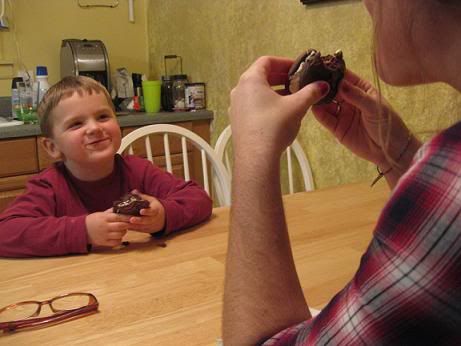 My favorite picture: