One of my best friends,
Ashley
, showed me a neat idea of making pixie cookies using a
play doh extruder
. I loved the idea and so for my birthday she bought me my own play doh extruder :).
I wanted to attempt something fairly easy for my first time, so I chose to try and make the ghost from pac-man.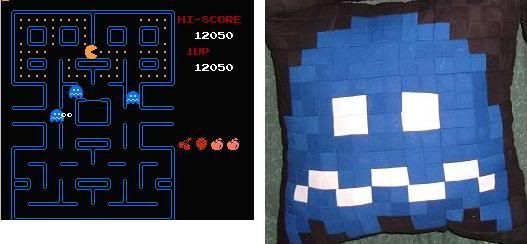 The idea is that you extrude strips and stack them. When your stack is complete, you slice your cookies. I didn't do a very neat job and ran into a slew of issues of my white dough falling apart every inch or so coming out of the extruder.
Beginning of the stack: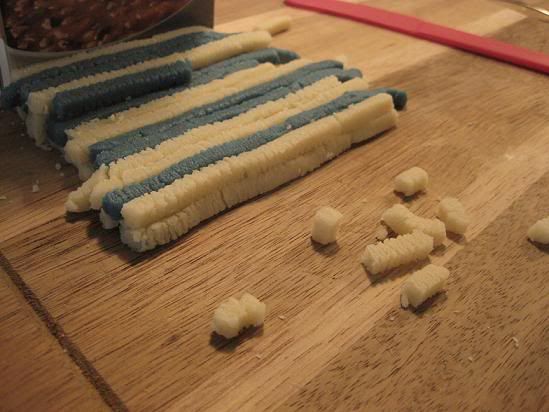 Continuing the stack: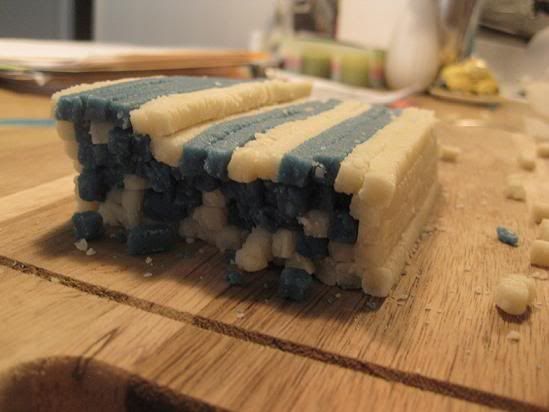 The growing slanted stack: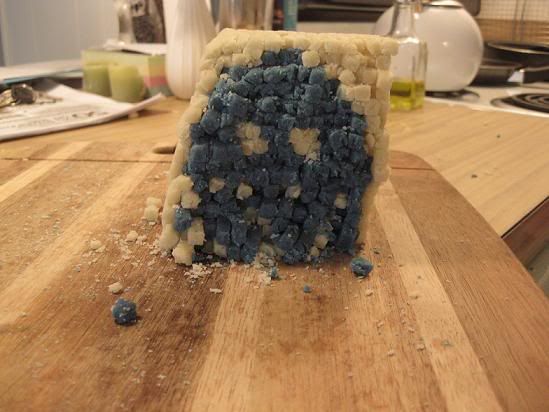 The final straightened and trimmed stack:
Slices:
After baking:
Boyfriend about to eat one:
I didn't plan how I wanted the mouth area of the ghost to be. I was so frustrated with how things were going that I didn't care. Next time I'll make sure my dough isn't as dry and hopefully I won't have the breakage problem.
I used a sugar cookie recipe that Amy likes to use. You can find it
here
.
If you try to do something like this, you need your dough to be chilled. It shouldn't be too cold either though because the extruder is very difficult to use with very cold dough. I put my dough in the fridge overnight and was too hard and cold to use right away.
*The idea to make a pixel cookie using a play doh machine is not my original idea. I don't know whose idea it was originally, but here's my credit to that guy.