Yesterday my university had "Ram's Day", where local high school seniors (mostly from Austin and Houston) come to visit HT. For the math department's table, I baked over 100 mini cupcakes and decorated them with math-y stuff.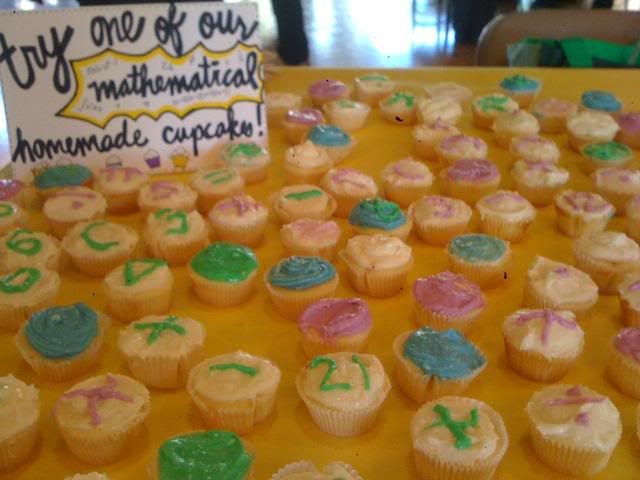 I didn't post a picture, but last Sunday I got the cutest goody box left at my doorstop from Amy: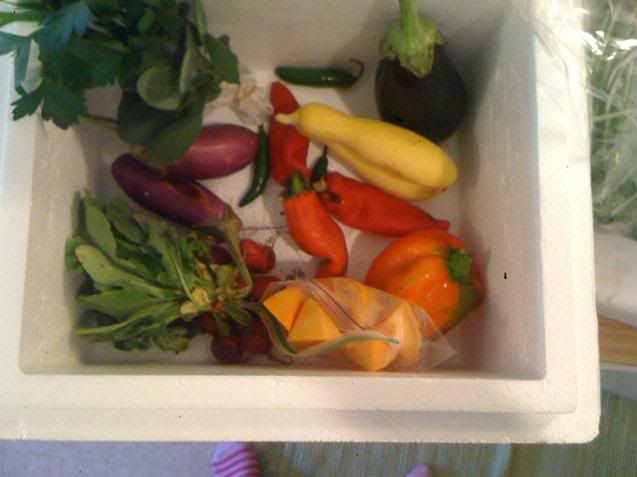 Notice the siamese squash and baby eggplants! So cute! I've had great veggies and herbs to be eating all week.